While not a common occurrence, there may come a time when you create a report in AdClicks, but for some odd reason, the widgets will show you 0 values or no data at all.
Here is one example of an empty widget: This is usually really easy to resolve, here are a few things you can try:
1. Make sure there are accounts connected to the client you've used for the report.
Click on the Clients tab on the navigation menu, and then find the Client we're working with. Once there, you'll want to check the Connections tab on the right-hand-side.
If there is an alert stating "No accounts found." then that means you have not linked any accounts to this client, and therefore, the report doesn't know where to pull data from yet.

To connect an account, simply type the name of the account, and then select it from the drop-down menu.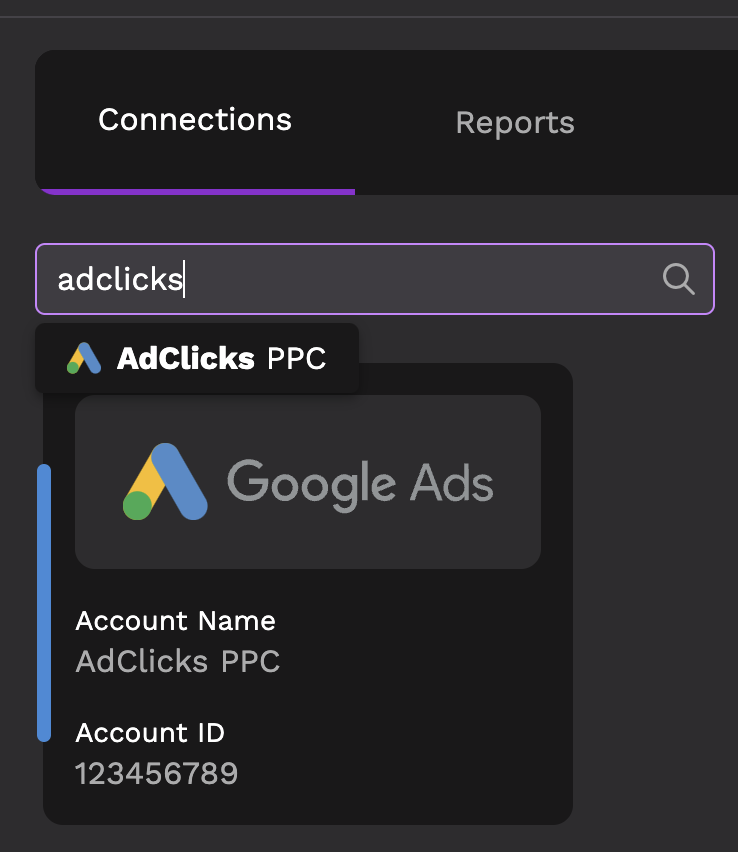 Please note that if you connect an account after you've created the report, you will need to manually sync data.
Simply head back to the report, and look for the "Sync" option in the main report toolbar, and then click on Sync Data.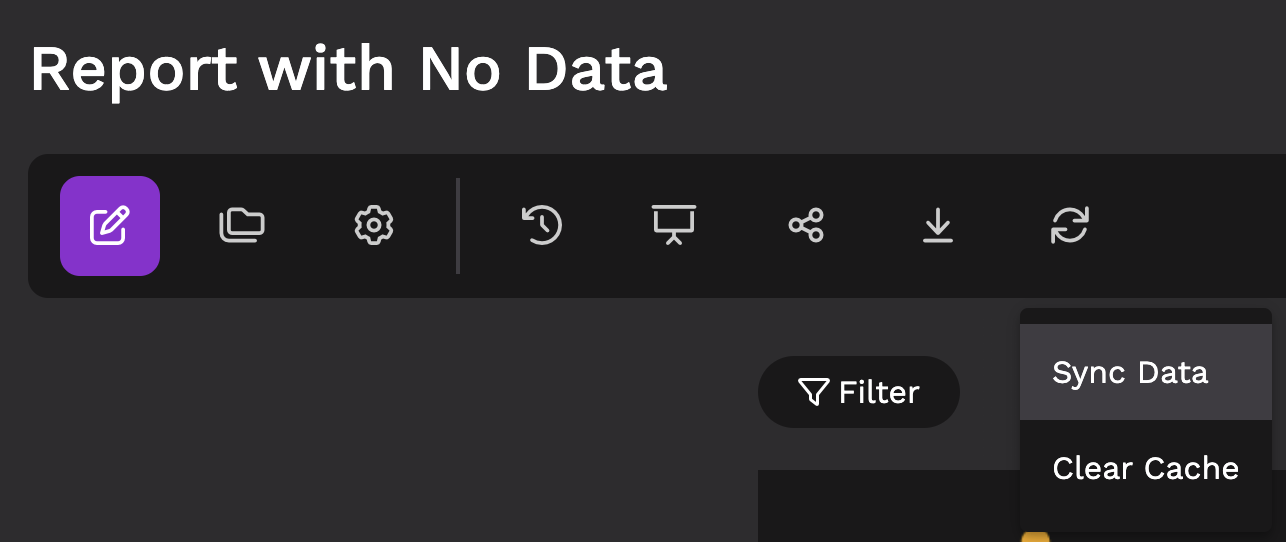 2. Make sure you've Connected at least One Integration
If you weren't able to find an account in the step above, it could also mean that you are yet to connect an integration.
To do so, you can click on Manage Services right from the same Connections sub-tab.

On that pop-up, if you see there are no connections listed yet, you would need to get started by clicking on Add New and connecting your first integration.

Choose from any of the currently supported integrations, and complete the login flow.

Once you've completed the steps, you can go back to the search box, and complete the instructions listed in Step 1.