Role Required: Standard User, Administrator

Plans Supported: In-House, Freelance Pro, and Agency
To get started, jump over to the Connections tab on the main navigation menu: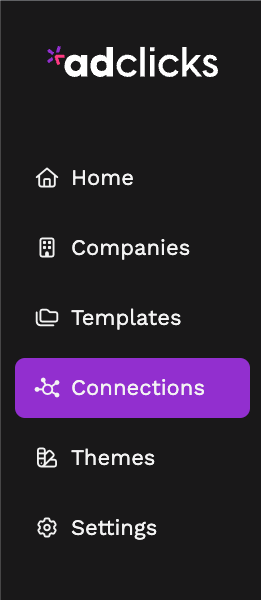 From the Connections tab, click on the Google Analytics label on the left-hand side.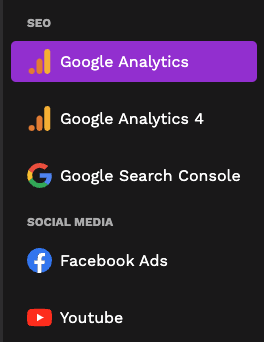 If this is the first time you connect a credential, you will see a "Sign in with Google" button right in the middle of the screen.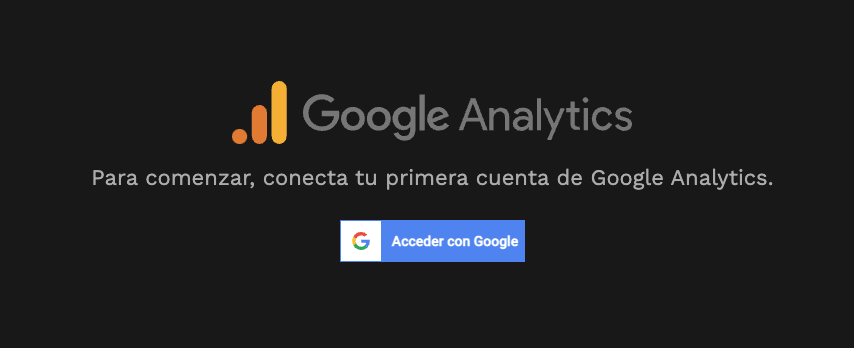 If you've connected a credential before, you'll instead have to click on the "Manage Credentials" button, and then click on the "Sign in with Google" button.

You'll then be prompted to sign in to your desired account: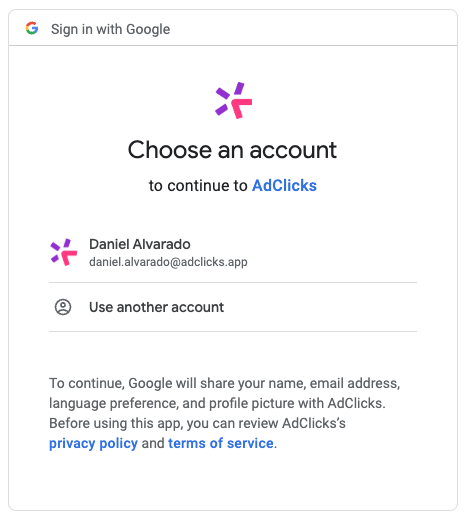 Once you've picked an account, make sure you click on "Allow" to grant AdClicks access.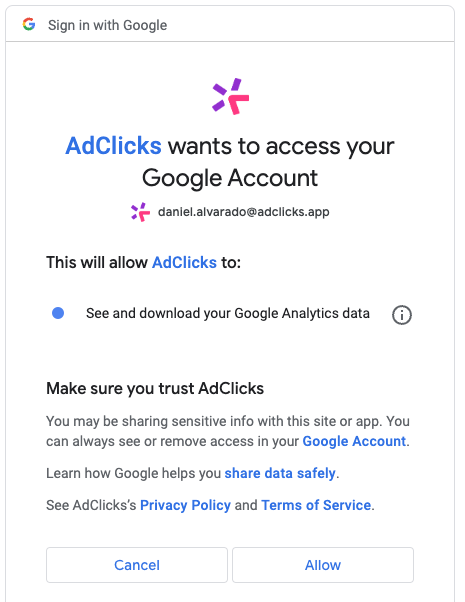 That's it! Once you've completed the login flow, AdClicks will begin downloading the list of accounts you have access to, so you can connect them to a client and use them in a report.