To connect sources to your AdClicks account, ensure you're on the Connections page, which you can access from the menu at the left.
From the connections page, click on Instagram Insights.
If an account still needs to be connected, click on Connect.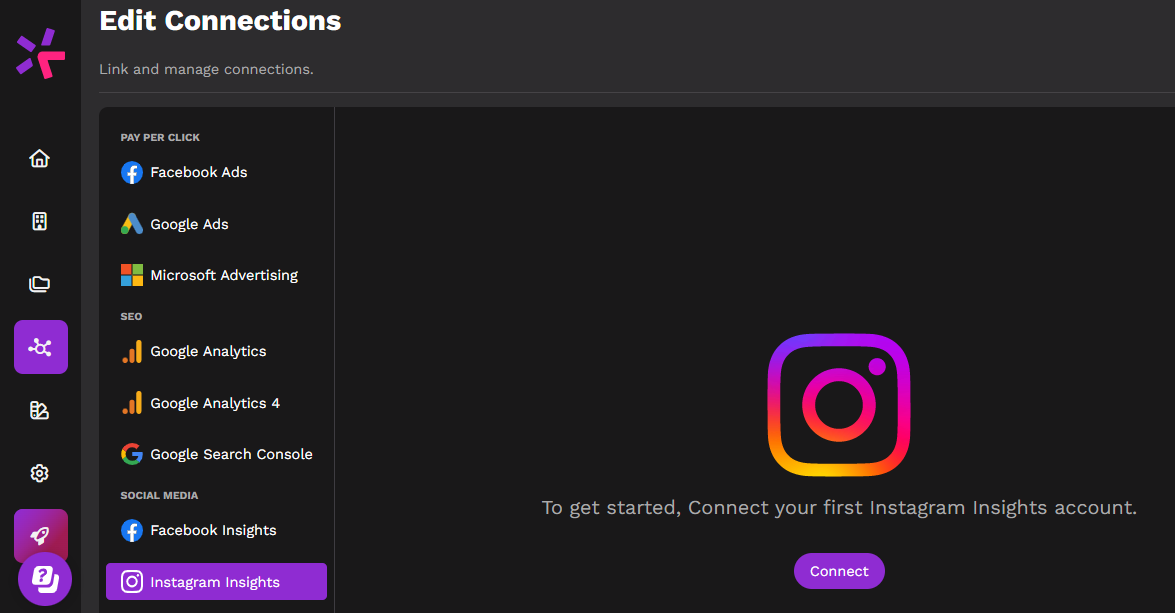 If an account is already connected and you wish to connect a new one, click Manage Connections and log in with Facebook.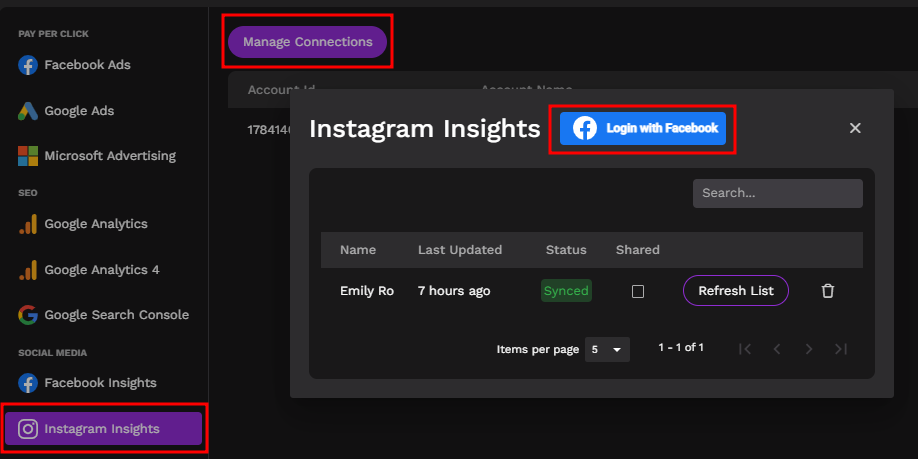 Afterward, you will get a prompt to connect to Instagram Insights through Facebook. Click on Start.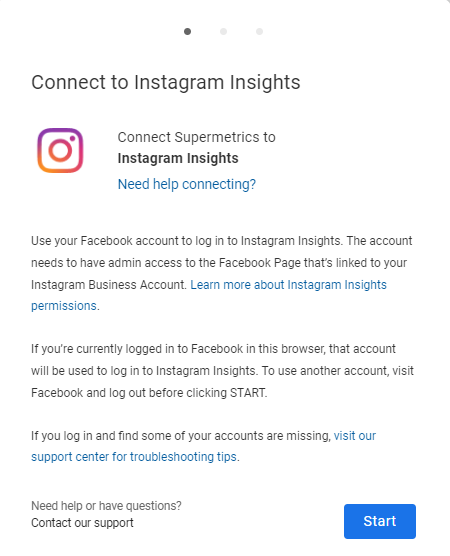 Note: As advised on the prompt, the Facebook account you connect admin access to the Facebook page linked to the Instagram Business Account.
You must add the credentials to the Facebook account.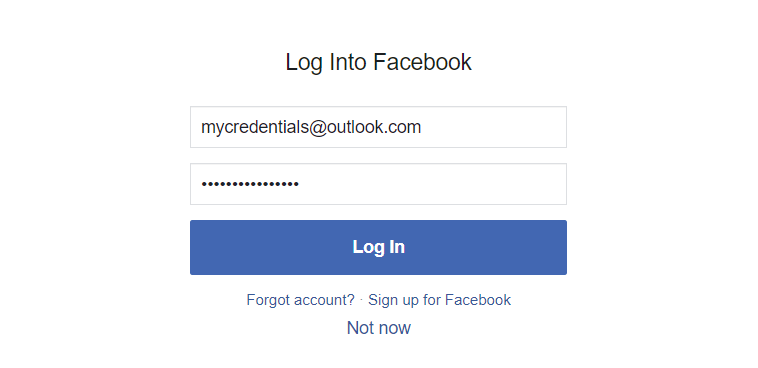 Click on Log In, and Instagram Insights will be connected to AdClicks.
Important: Remember to ensure the Facebook accounts are assigned to their respective client. To do this:
Locate the account you want to assign to a client.
Click on the pencil icon on the right side.
On the search bar, look for the client and select it.
Then click the Save icon, and the Instagram account will be assigned to that client.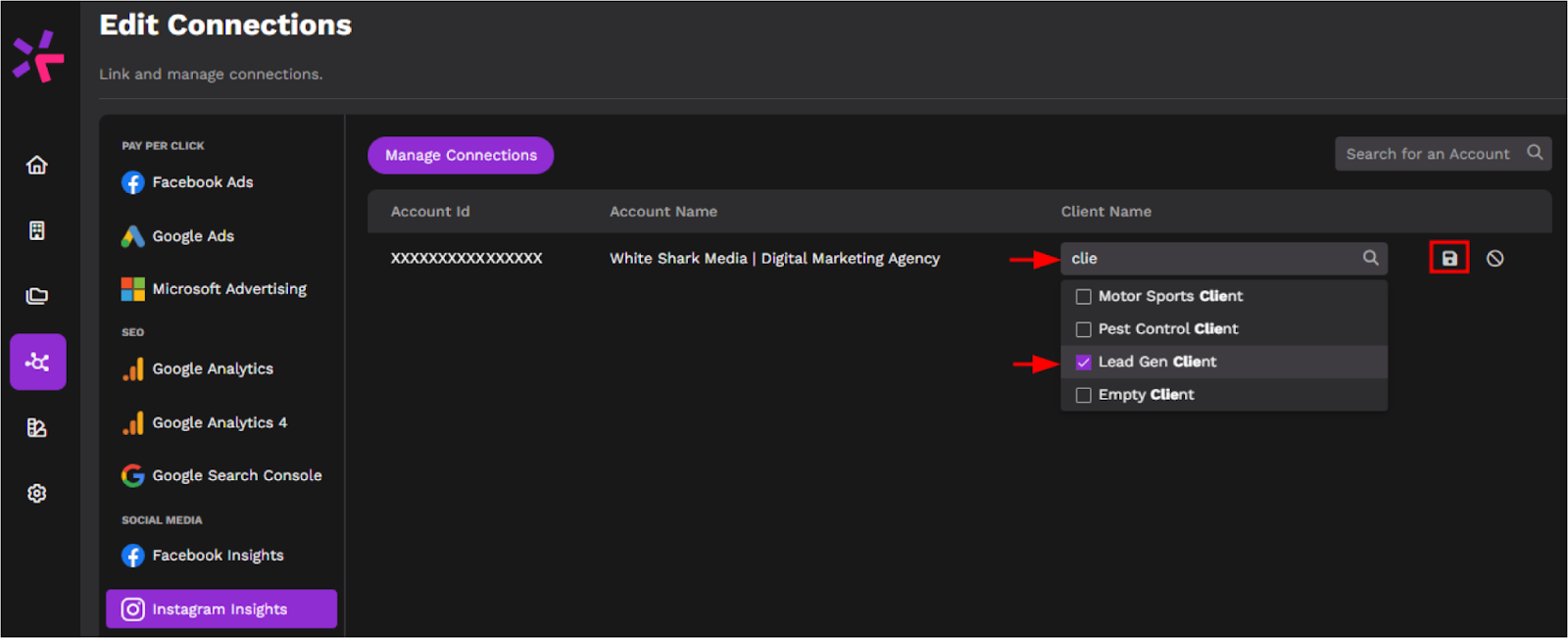 To double-check that the assignment succeeded, you can go to Clients at the left menu.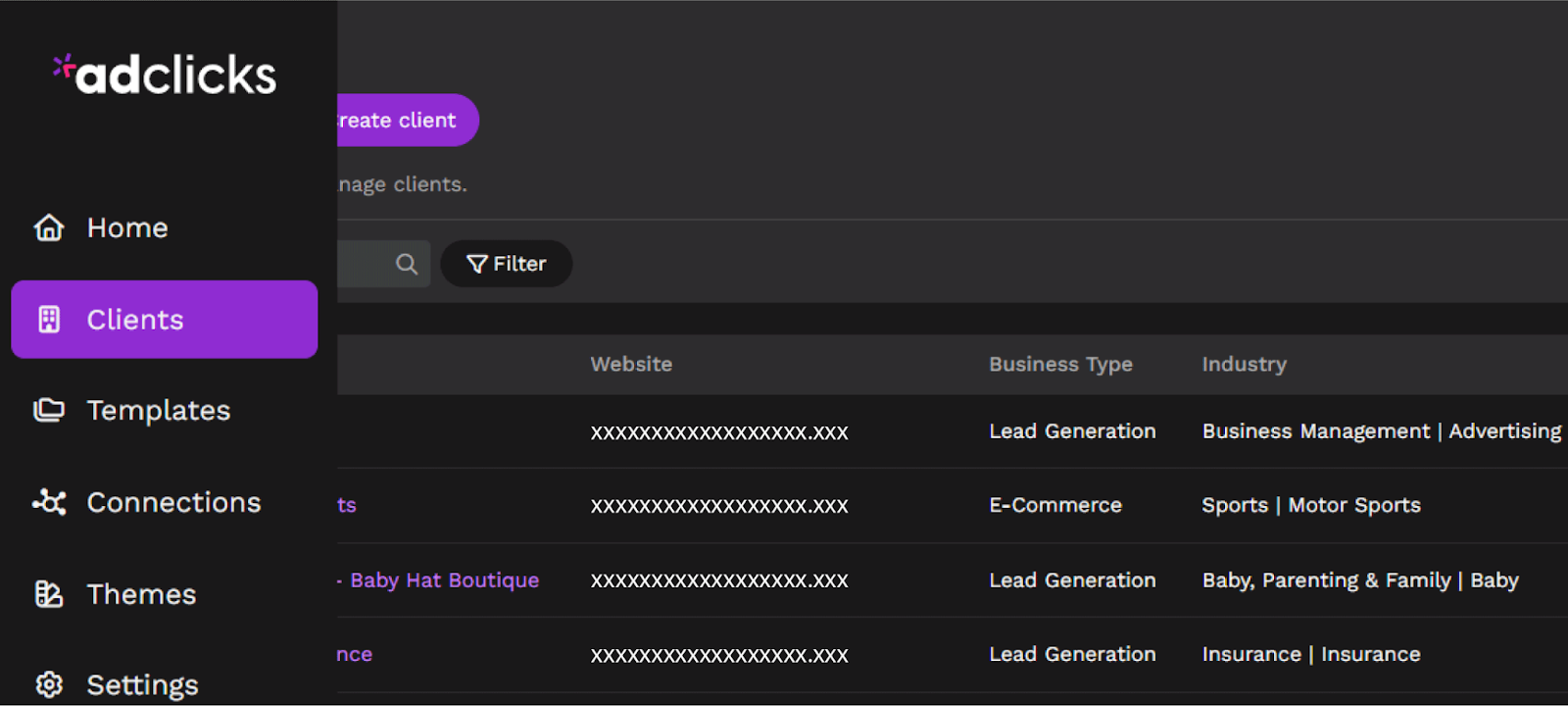 On the Clients page, search for your client and click on it. On the next screen, you will see all the data sources connected to that client.

Visit our YouTube channel here to learn more about connecting your Integrations and how to do other specific functions on AdClicks.