AdClicks Release Notes - June 2023.
New Features
Mobile and Tablet Optimized Layouts

Improvements to Connection-Based Catalogs

Other Miscellaneous Improvements to Widgets
Mobile and Tablet Optimized Layouts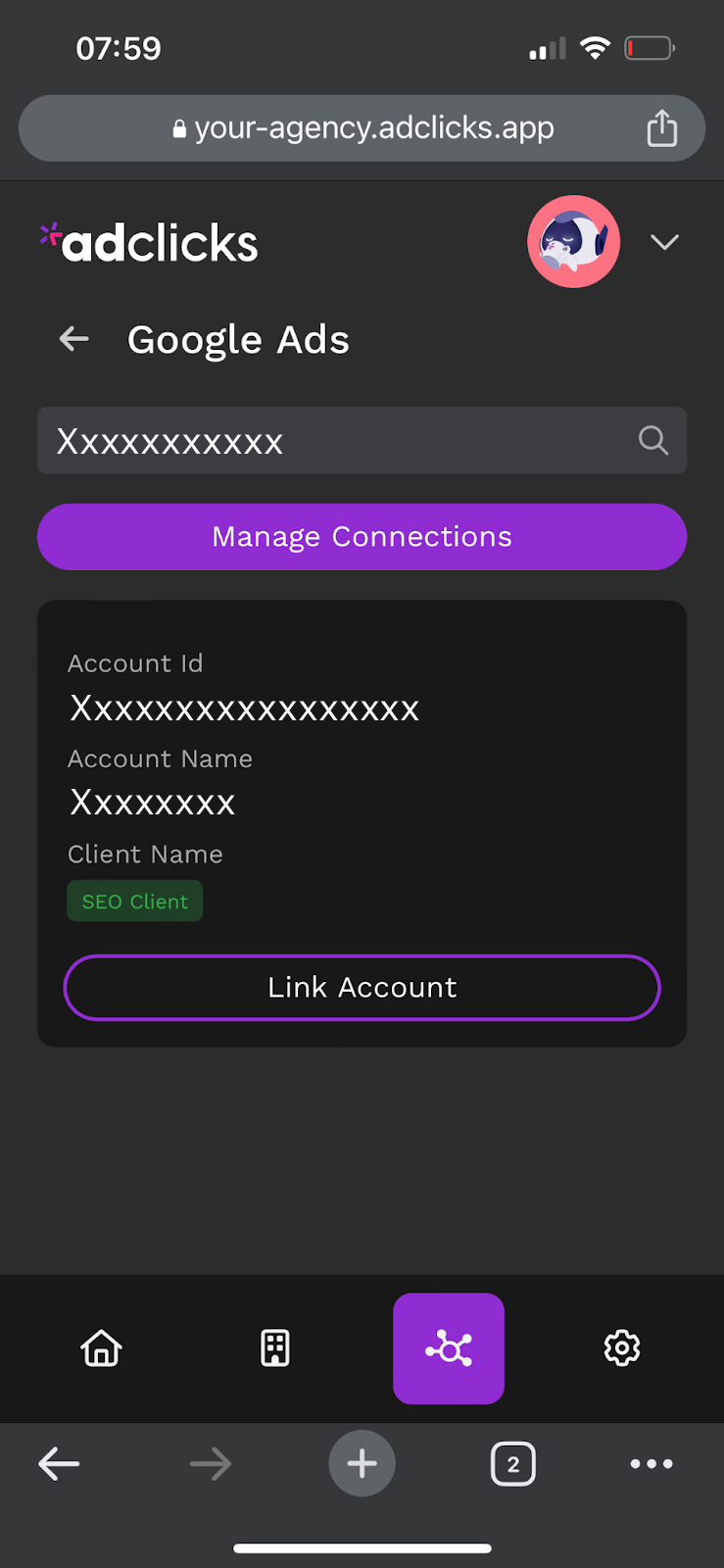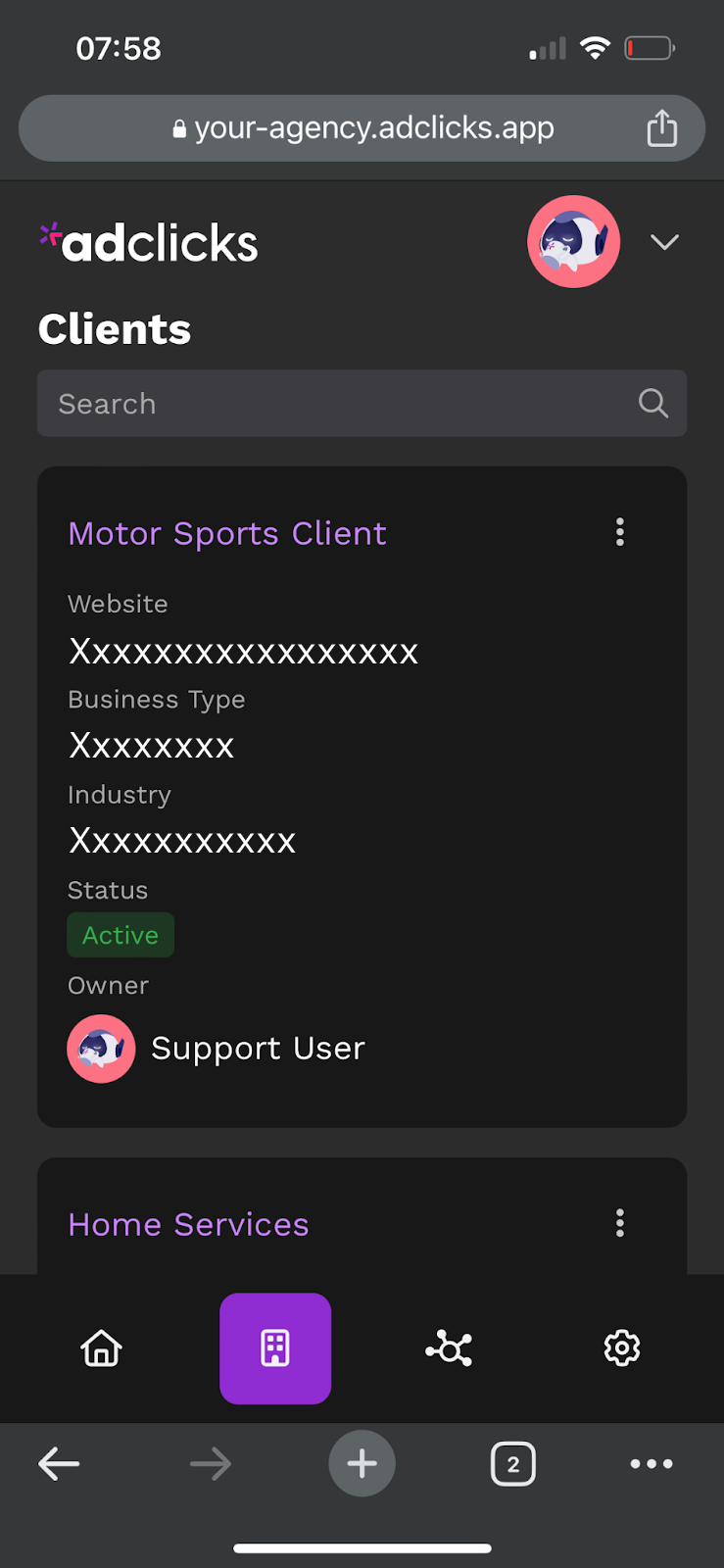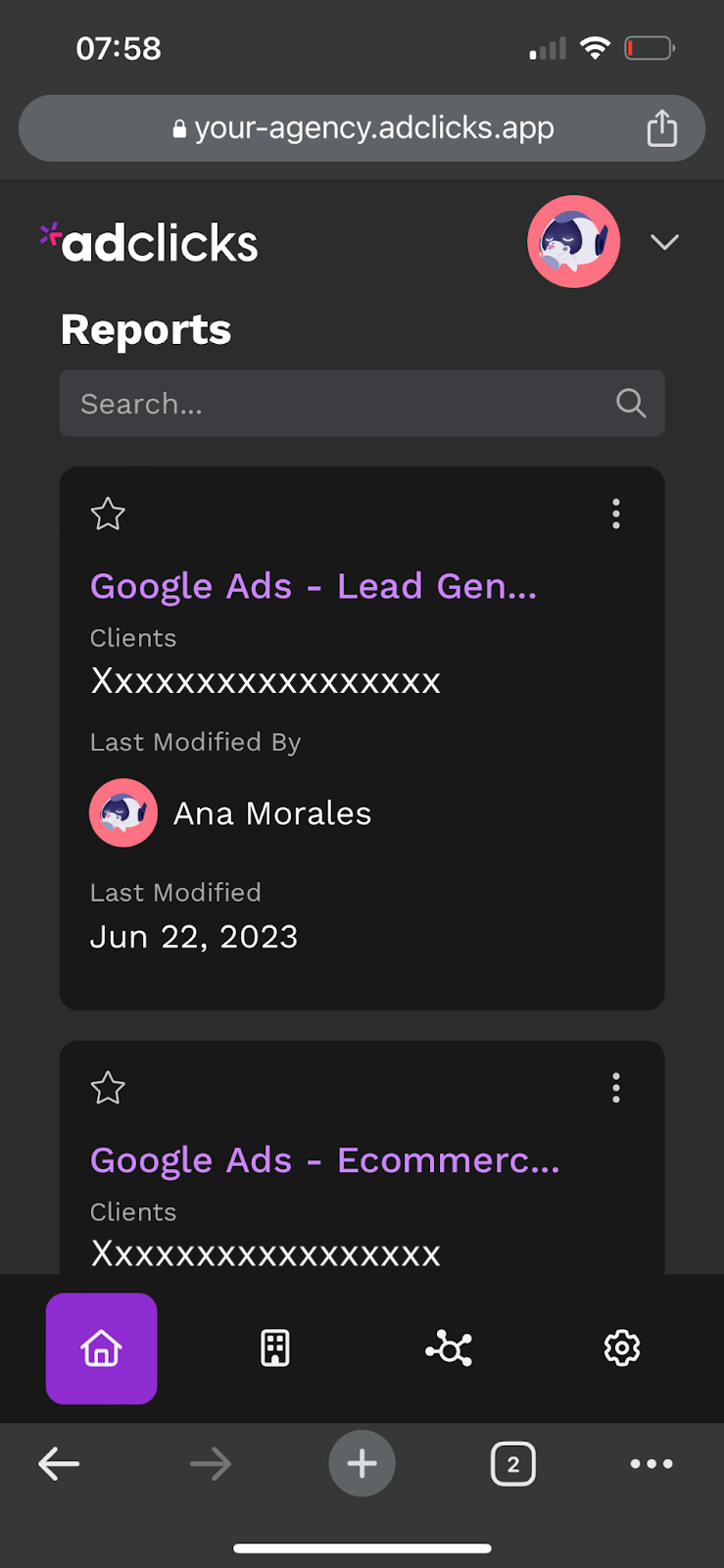 AdClicks now supports mobiles and tablets as different device targets, and the layouts of different modules within the application have been modified to fit accordingly.
We understand that users on the go may need quick access to their reports, and therefore, the following modules are supported on mobile devices:
Report List

Report Viewer*

Sharing Reports

Client List

Client Details

Connections

Profile Settings

General Settings
Please note that some restrictions were introduced, as there are use cases we felt were better off as "Desktop-only" use cases.
The following workflows are not available on Mobile:
Creating new reports

Editing existing reports

Creating custom themes

Editing existing themes

Creating new templates

Editing existing templates
We will also constantly work on making all new features compatible with mobile/tablets whenever the use case makes sense.
Improvements to Connection-Based Catalogs
We are introducing a small improvement to drop-down menus in the Widget Editor to quickly showcase what Connections a dimension, metric, scope, or dataset is related to.
We received feedback from users that sometimes it wasn't very easy to determine what Connection was compatible with a given Dataset or Field. Therefore, we now show icons underneath each drop-down option to make it easy to determine compatibility.
This is especially important in fields or metrics that are only available in one Connection. For example, "CPC (link)" which is related to "Link Clicks" is only available on Facebook Ads, so only that icon will show next to it.
Other Miscellaneous Improvements to Widgets
We have also rolled out a few backend improvements to widget processing to improve performance, specifically around map widgets and how coordinates for different locations are generated.