AdClicks Release Notes - July 2023
New Features at a Glance
New Integration: LinkedIn Ads

New Module: Performance Monitoring

New Feature: Discovery and Video Ads for Google Ads

New Feature: Icon Selector for Widget Titles

Improvement: Add a "Branding Text" Option to Report Themes

Improvement: Re-designed Widget Menu

Miscellaneous bug fixes and minor improvements.
New Integration: LinkedIn Ads
AdClicks now supports LinkedIn Ads as a native connector. With this integration, you can retrieve performance data from:
Ad Accounts

Campaigns and corresponding breakdowns

Breakdown by Company Size

Breakdown by Seniority

Breakdown by Serving Location (Placement)

Creatives, including Ad Previews
LinkedIn Ads is another paid marketing platform; therefore, you won't find a new Dataset in the reports. Instead, you'll find that it's been merged with the existing "Paid Media" dataset.
New Module: Performance Monitoring
AdClicks now allows agencies to create custom searches to monitor performance or attribute changes across their portfolio and notify them via email of any incidents.
In the example above, the agency has created a "Monitor" or Custom Search that will:
Find accounts from all active clients in their portfolio

Filter these accounts only to be those with Paid Media connectors and Ad data

Filter based on:

Approval Status being Disapproved

The campaign and Ad Group Status being Active

Platform being only Google Ads and Microsoft Ads
If matches are found for the criteria defined above, the agency will receive an automated email every week containing a spreadsheet with the following columns:
Account Name

Campaign Name

Ad Group Name

Approval Status

Impressions

Clicks
The Agency can use this contextual information to then share with a given account manager and work on getting these ads approved again.
The Performance Monitoring feature is in BETA, and is only available in our Agency plan.
New Feature: Video and Discovery Ad Previews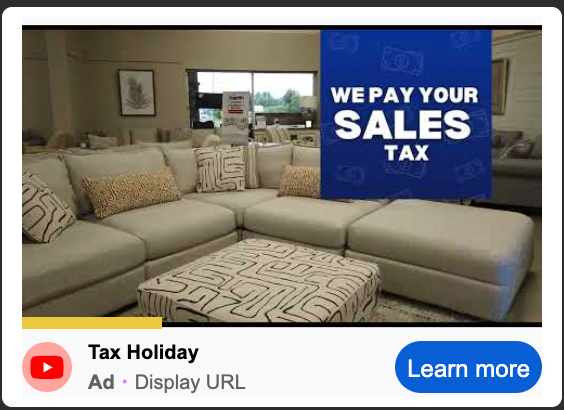 AdClicks now supports Ad Previews on both the Table and Ad Gallery widgets for Google Ads Video Ads and Discovery Ads.
New Feature: Icon Selector for Widget Titles
AdClicks now offers a drop-down menu directly in the Widget Editor options to find any Font-Awesome icon next to the Title of any widget. You may also choose whether the title is placed to the left or right of the title.
In our next release, we'll also add the ability to set your own spacing between the title and the icon.
New Feature: Branding Text on Report Themes
Report Themes now allow users to specify their own branding text, which will be displayed center-aligned in the branding widget.
Typical use-cases here would be to add your Company Name or Website URL to show it alongside your logo.
New Feature: Re-Designed Widget Menu
We received plenty of feedback regarding our last iteration of the Widget Editor Menu, and therefore, we have rolled out a change to make it simpler and easier to use.
Miscellaneous Bug Fixes and Improvements
Add Emoji support to PDFs

Add additional bullet options to Rich Text Editor

Improve the load time of pages by caching page connection icons

Improve the load time of PDF downloads by skipping hidden pages from background processing