Role Required: Administrator

Plans Supported: In-House, Freelance Pro and Agency 
Adding and removing users in AdClicks is very simple. Head over to the Settings tab in the main navigation screen, and then look for User Management under the General Settings tab.

Once there, simply click on the Add User button, and you will be prompted to provide a first name, last name, and email.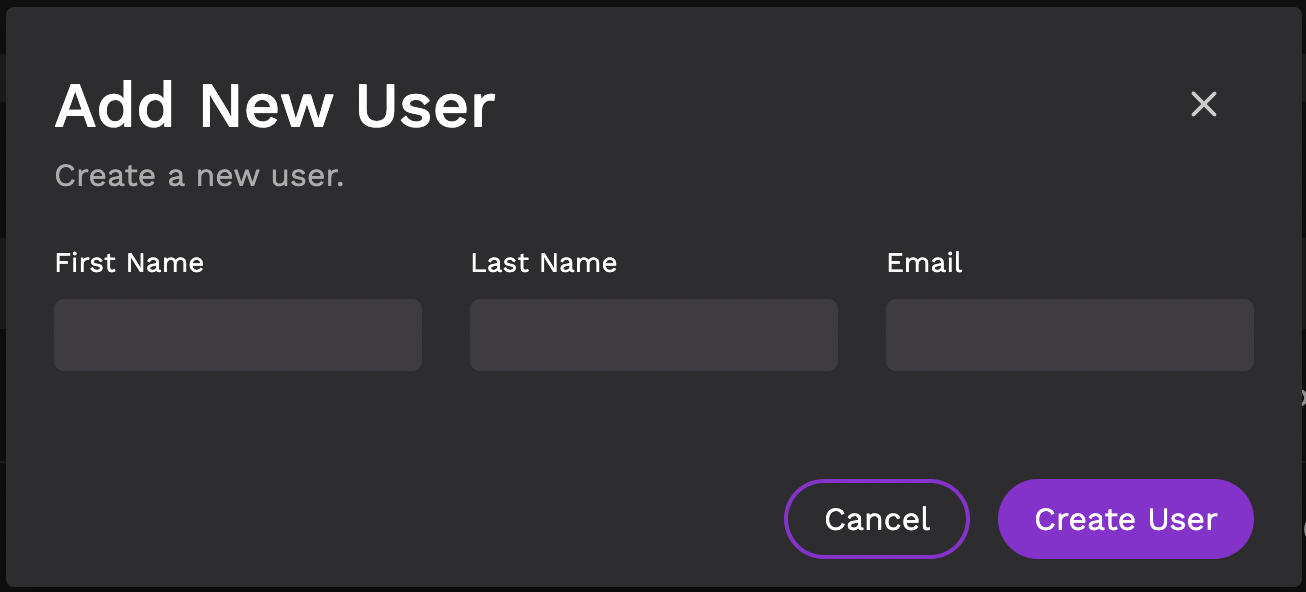 The new user will then receive a Welcome Email prompting them to establish a new password and they will be good to go.
Please remember that you must not confuse an Internal User with an External User. For more information on the different user types and roles, click here.
To Remove a User, simply find the user you're interested in removing, and click on the Remove icon.

Please Note that this action cannot be undone manually.